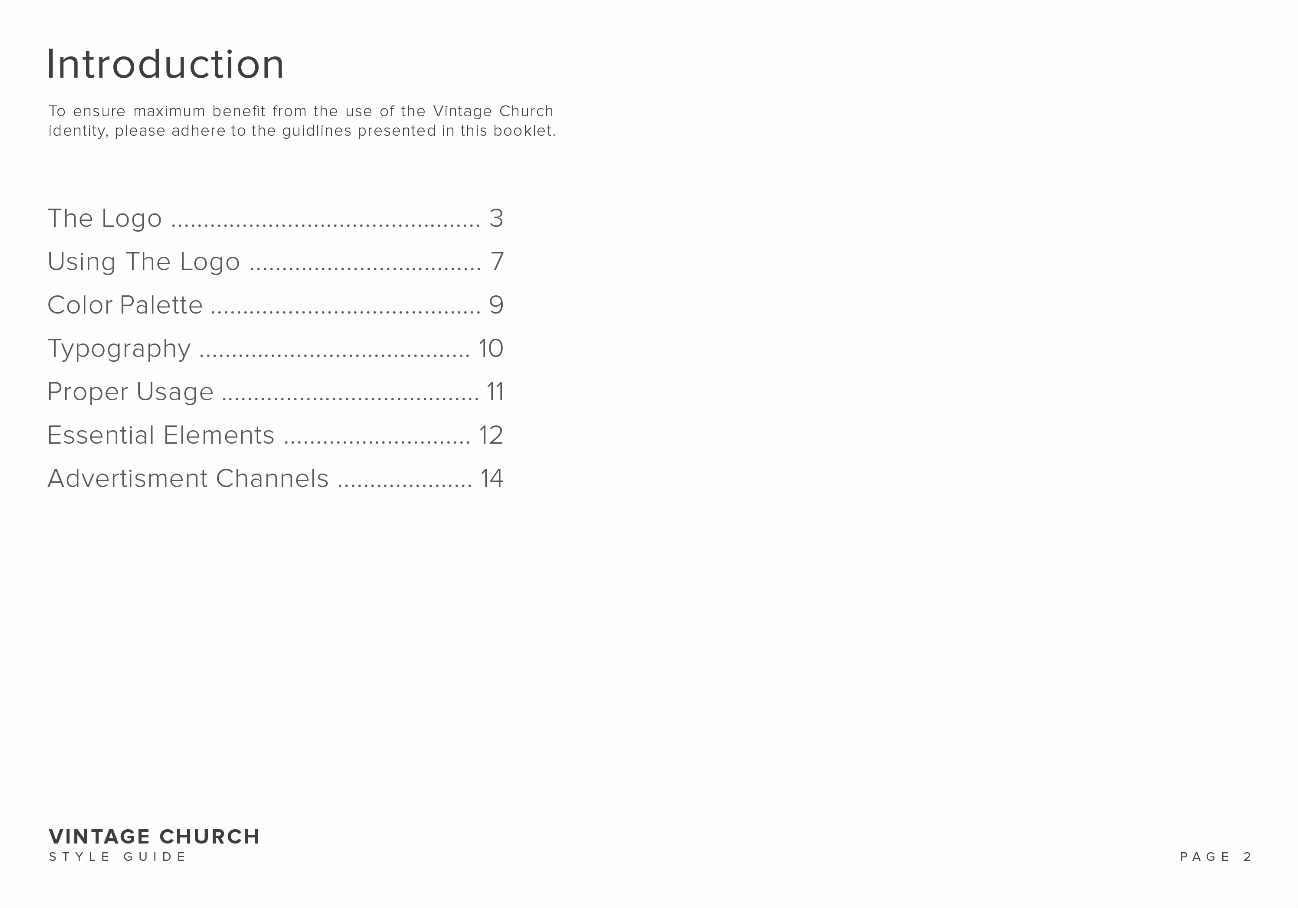 Style Guide Template
Branding and Identity is everything! Especially as your church or organization grows, it's crucial that everything you do has a consistent look from web to video to print. Creating and implementing a Style Guide is mandatory in making that happen. This download includes everything that you need in order to fully customize. You must have Adobe InDesign & Adobe Photoshop in order to edit this template.
Style Guide - Adobe InDesign Template
This download includes a fully customizable 13 page Adobe InDesign template. Each page is designed in Adobe Photoshop. Must have both programs in order to make changes.